Good Coffee. Clean Oceans.
The tideline is the highpoint where the ocean and land meet. An area constantly influx as these two forces battle against each other to create a natural playground and a balanced delicate ecosystem.
Living in San Diego, California, these tidelines are a daily part of our lives. Surfing, swimming, fishing, hanging on the beach with friends and family, sunrise runs and sunset walks. The ever-present tidelines are a constant source of stoke but also a reminder of societies impact on these areas.
We launched Tideline to be the most sustainable coffee company possible. From the way we source and roast, to the packaging we use, to giving back profits to those working to clean up our oceans and tidelines.
How? Learn more below.
When we say "good coffee", we don't just mean good tasting coffee. We also mean good for the people who grow coffee and good for the planet.
Good coffee starts at origin where we source from farmers who use sustainable growing practices and avoid harmful deforestation, overuse of pesticides and water pollution that happens at all too many farms. We purchase coffee for 2-4x the market price, so farmers have a better chance at making a sustainable living.
Good tasting? That too. The top 1% quality from around the world, harvested at peak ripeness, expertly processed and roasted in small batches. Specialty coffees that are full of flavor, sweetness and body. Shipped fresh out the roaster, to your door, so you get the smoothest, cleanest cup of coffee possible.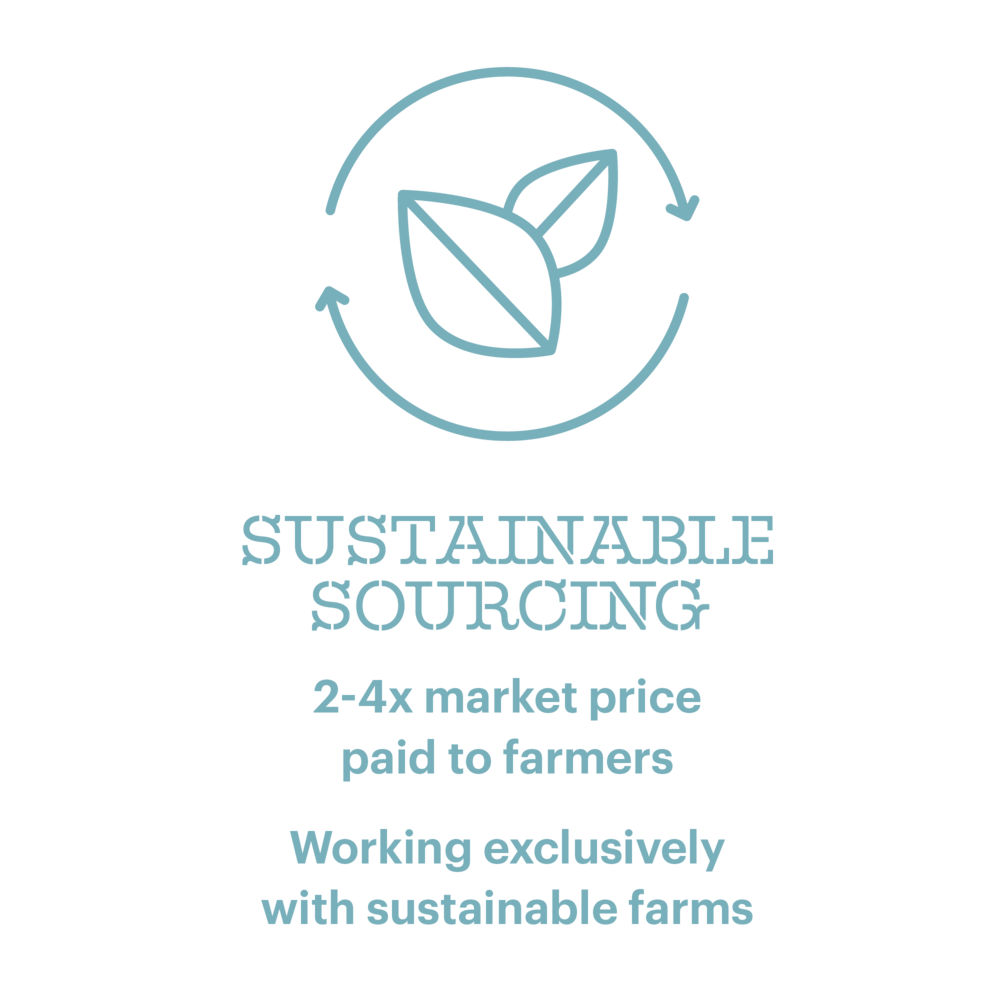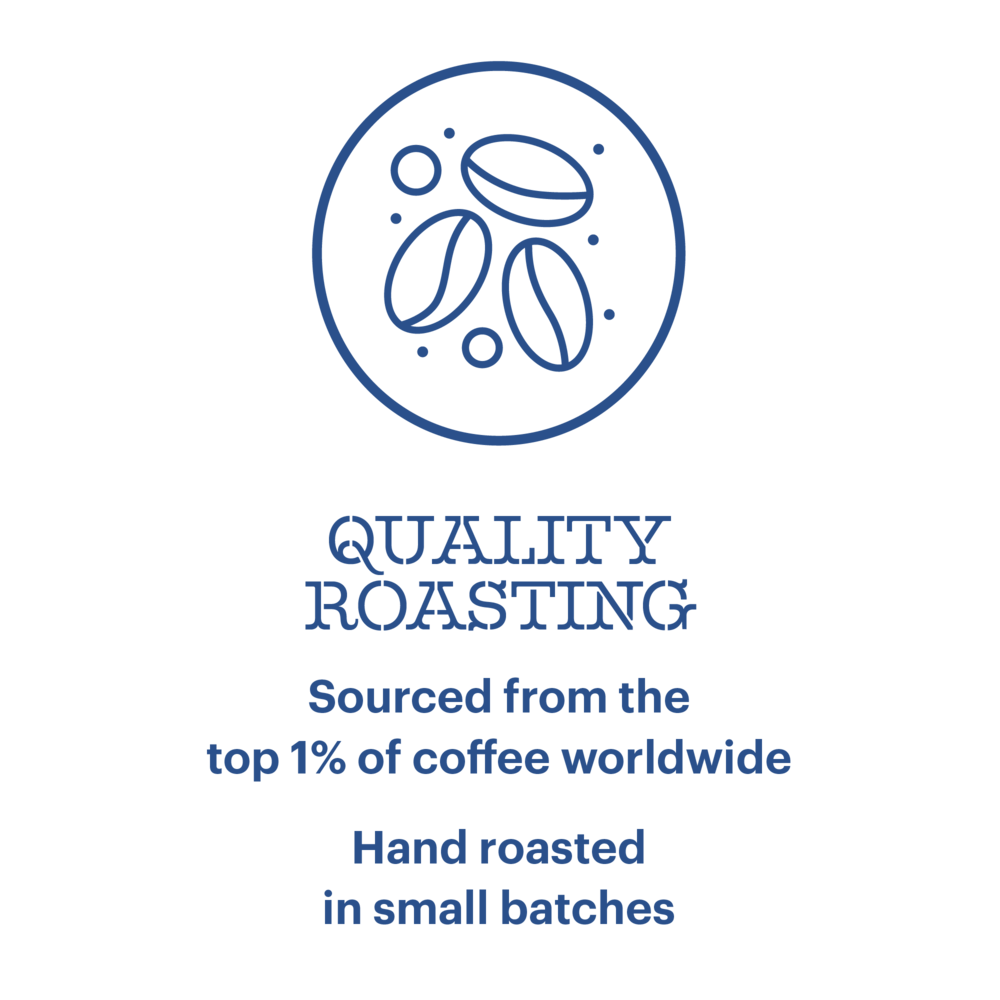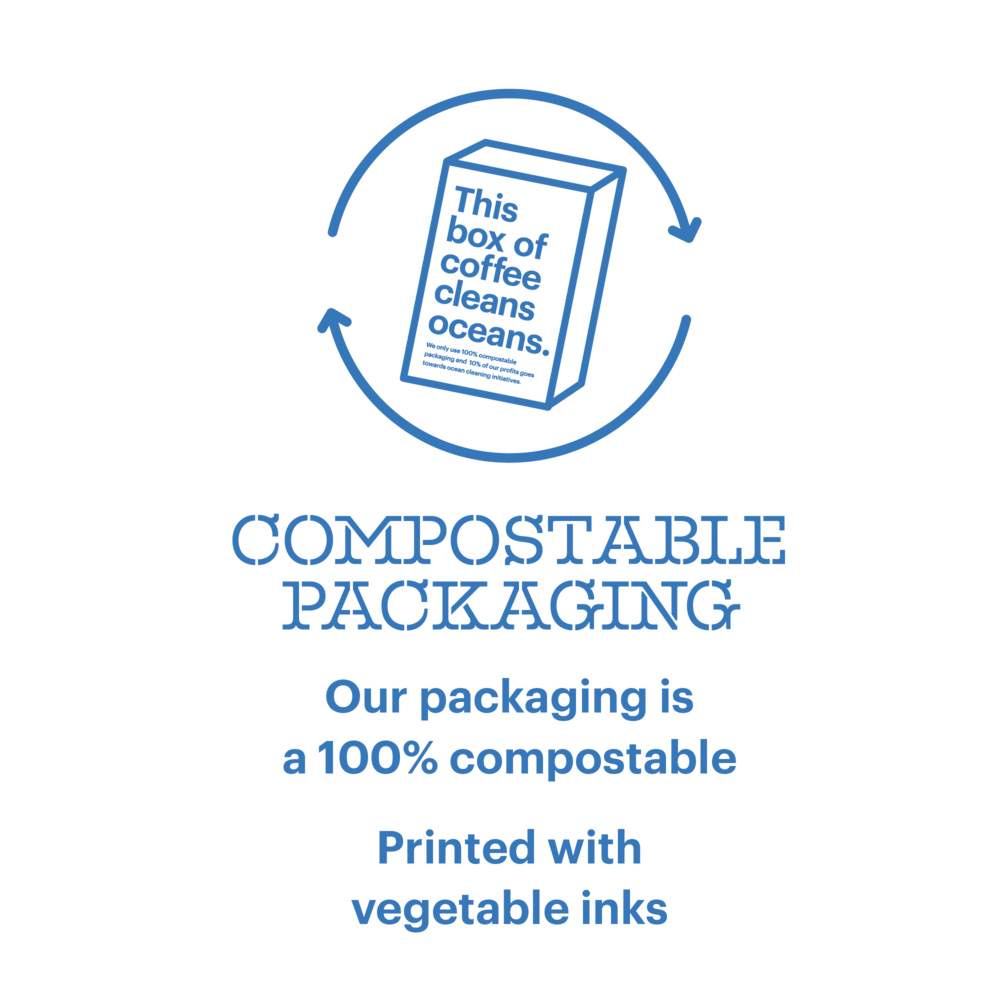 Every year millions of unrecyclable multilayer plastic food packaging ends up in landfills and the ocean. Even packaging that is advertised as "compostable" only break down in industrial facilities that most communities dont have access to. The reality is almost all coffee packaging will take hundreds or thousands of years to break down. We had to do better, so we made it our goal to create the most sustainable packaging possible.
Each box is made from 100% compostable/recyclable kraft paper and printed with water based inks. The bag inside is made from 100% compostable FSC certified wood pulp. No glues, no adhesives, no labels. Materials that actually break down. It all fits with our 'Leave No Trace' policy - just like our coffee when you drink it to the last drop.
"This box of coffee cleans oceans"
How? First, We clean one pound of trash from our oceans or beaches for every one pound of coffee we sell. We also donate 10% of profits to organizations working to clean up and protect our oceans and tidelines.
WILDCOAST, an international team working to conserve
more than 31.6 million acres of pristine coastlines, mangrove
forests, gray whale lagoons, turquoise islands, stunning coral reefs,
coastal wetlands and open ocean ecosystems. They are doing amazing work in the USA, Mexico and Cuba. Learn more about their impact on their website.